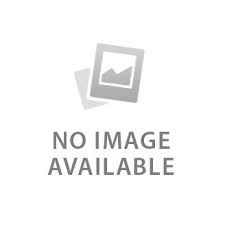 Hope Moses-Ashike
Female
(0)
Hire Rate: ₦2,000.00
About Me
Hope Moses-Ashike is a graduate of Education/Political Science from the University of Nigeria Nsukka, Enugu State, South Eastern Nigeria, and with a Post Graduate Diploma in Journalism from Times Journalism Institute, Lagos State. Hope currently works as a Senior Correspondent, covering Money Market and Finance with BusinessDay Newspaper, Lagos, for over 10 years now. During these years, Hope, a widely travelled journalist, has also covered IMF/World Bank Group Spring and Annual Meetings, Consumer and Microfinance Banking sectors. During these years also, her work has earned her various recognitions – such as International Visitors Leadership Programme (IVLP) USA, Press Association Training on Advanced Financial Journalism Certificate Programme, London, UK 2015; the Central Bank of Nigeria (CBN) training for Financial Correspondents (yearly); Nigeria Deposit Insurance Corporation (NDIC) training for Financial Correspondents and Business Editors (yearly); Lagos Business School CMC Programme 2008, and the latest, Bloomberg Training 2015. Hope was born in Mbaise, Imo State, and is married to Deacon Moses Ashike, from Obudu in Cross River State, and they have three children.
Past Clients
Banks Companies Other financial Institutions
Unique Selling Proposition
BusinessDay Newspapers
Experience
over 10 years experience in journalism
Qualifications
BSC PGD
Beats/Segments:
| Beats/Segments | Description |
| --- | --- |
| beats | Money Market comprises coverage of activities in the banking, microfinance banks, CBN, NDIC, BDCs, Credit Bureaus, Nigerian Treasury bills, OMO, and foreign exchange market among others. |
Clients Reviews
No reviews at the moment!